Using a scrubber dryer for cleaning school floors is an excellent solution to ensure perfect surfaces in all circumstances. In addition to the standard daily cleaning, inside the school environments it may happen that there is a need to intervene for extraordinary cleaning. Food or drink could spill inside the canteens; A heavy rainy day can cause floors to quickly become covered in slush and dirt. Being able to intervene quickly without blocking access to the corridors and without disturbing the lessons allows you to clean the floors of the schools as soon as necessary, even several times a day, maintaining an environment that is always clean.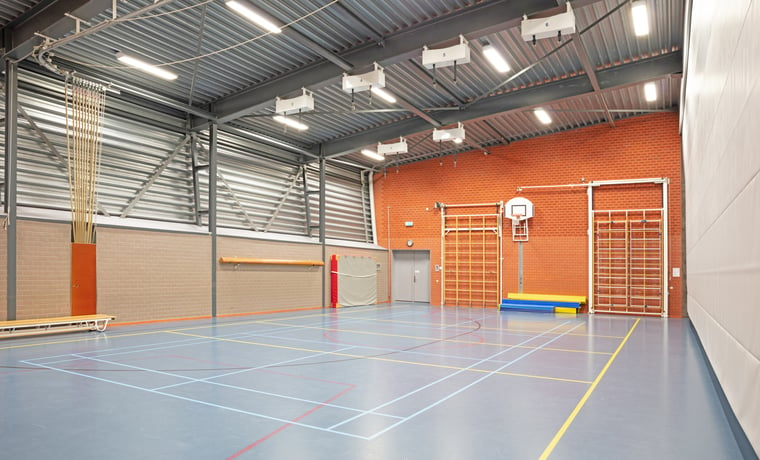 The use of a scrubbing machine allows to obtain several advantages compared to traditional cleaning tools, such as:
a reduction in cleaning time, more than 50%;
a cleaning intervention at all times, even with the presence of students and professors;
superior sanitation compared to bucket and rag, but using much less water and always clean;
the absence of halos and stains, for a deep cleaning that is noticeable;
Safety in the first place avoiding leaving the floor damp and / or wet with risk of falls.
The scrubbing machine is an excellent advantage for those looking for a professional product for floor care, reducing time and effort but raising the quality of the work done.
Contact Us
Columbus UK is your total solution for all types of indoor and outdoor cleaning equipment. We supply high quality industrial cleaning machines to all industries and commercial businesses.
Our friendly dedicated team are available to help you with purchasing advice to ensure that have the correct machine for your industrial floor at an affordable and cost effective price. Columbus offers premium services while ensuring affordability for all Industries.
We also offer mobile service & repair support to all locations.
Email: info@columbusuk.co.uk
Tel: 01325 371 439
Web: www.columbusuk.co.uk